This image fascinates me. Here's this rock hard surface with sunflowers growing in the cracks.
This once smooth road became worn and cracked over time from change of weather and constant travelers. And in these cracks, rain came down from heaven and watered windblown sunflower seeds. These seeds found their hiding place. They remained in the crack, in the dark, undisturbed.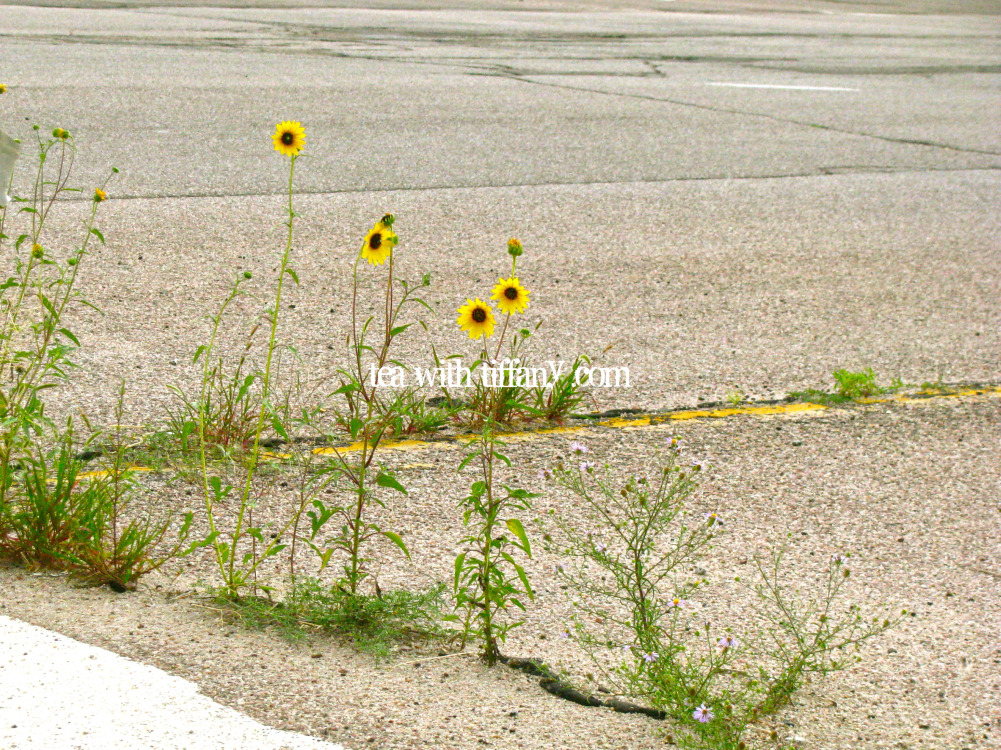 There in the cracks of this once solid hard surface something beautiful began to grow.
Signs of new life.
Hope emerged in full bloom.
Here's hope for you.
God is working even still.
Our God is able to soften hard hearts. He longs to pour out His love and mercy on those He created. Yes, even the hard hearts matter to Him. Don't give up hope. Keep praying and believing for beautiful blooms.
With blessings and smiles,
Jason.G